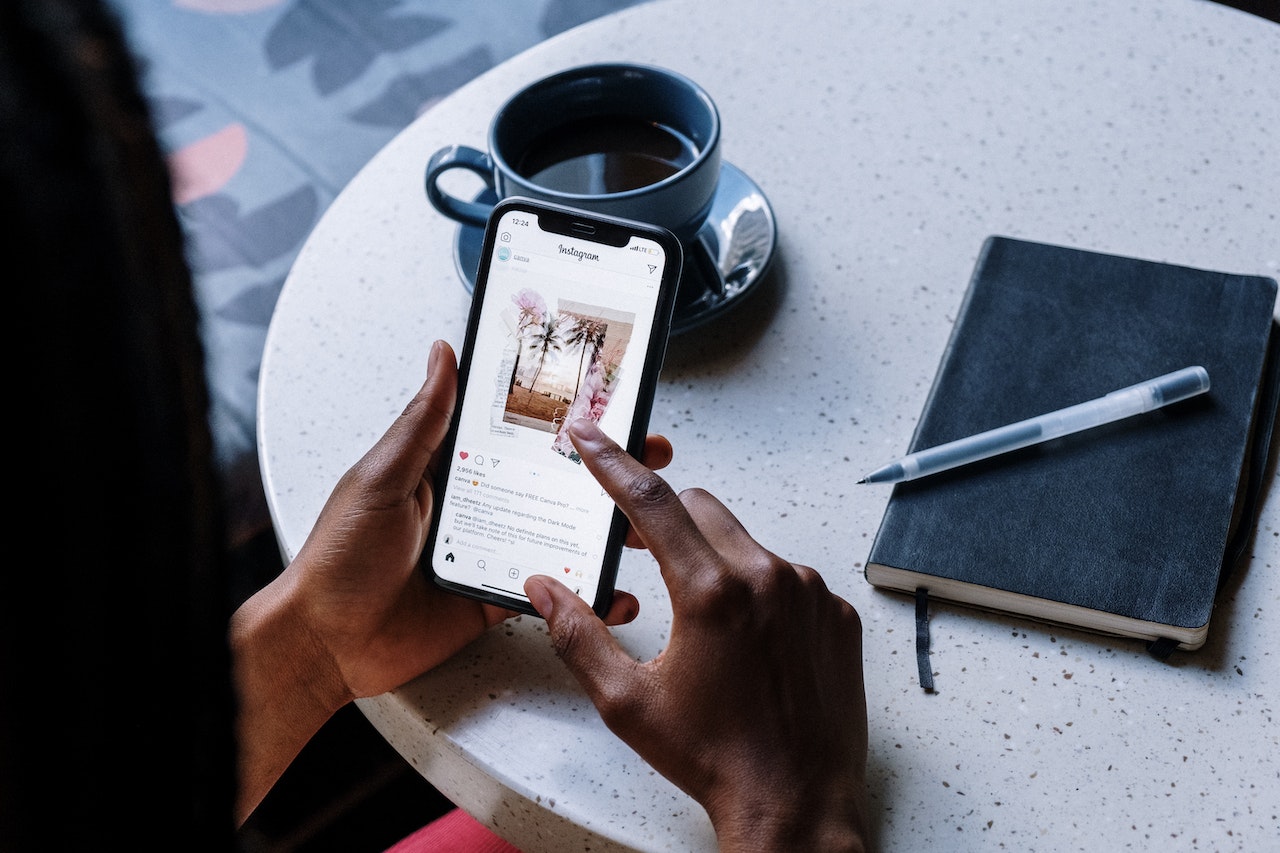 You might want to learn how to see someone's activity on Instagram for several reasons. But the most common reason is for parents who want to ensure the safety of their children as they use the app.
Social media platforms offer a fun and interactive way to share content and chat with friends. However, these platforms can be dangerous, and youngsters are often susceptible to catfishing scams.
Some of a user's activity on Instagram may be visible to you if you follow them. But this becomes a challenge if the account is private and you aren't a follower.
However, you'll have the necessary access if you use a reputable social media monitoring tool. This software lets you see posts, comments, private messages, and more. And Eyezy is the best app for the job.
So, how do you gain access to someone's Instagram account to view their activity? Let's explore your options.
How To See Someone's Activity On Instagram
Previously, Instagram allowed you to see some of your friend's activity on the platform. When you tapped on the heart icon, Instagram would allow you to view recent follower activity. And this activity would include posts, likes, and comments.
However, this feature was removed in 2019, apparently because most users either didn't use it or didn't know it existed.
The problem is that those who used to use the feature now have a few obstacles to overcome should they seek that information.
Still, this feature would only have helped view activity if you followed the user. So, you'll have to approach the problem from an alternative angle if you don't follow the user and want to monitor their activity.
Below, we'll examine the various methods to view what someone has been up to on Instagram.
View The Activity of Someone You Follow
Although Instagram has removed the follower activity feature, there are still ways you can see what your friends are up to.
With a bit of digging, you'll have access to their posts and who they've followed. You can also tell when they're online.
Recent Posts
Perhaps you have a particular Instagram user in mind and would like to see their most recent post. If you haven't seen anything from the user in your home feed recently, you may need to do some investigating. 
Simply follow these steps to see what they've posted recently:
Tap on the magnifying glass symbol in the menu at the bottom of the Instagram interface. This will open up the Search & Explore page.

Using the search bar, type in the name or handle of the user you'd like to view.

The platform will offer you a few profile options as you type. Select the profile for the correct user when it pops up.

You'll be taken to the user's profile, where you'll see a grid displaying all their posts below their bio.

The post at the top left is the most recent. They're arranged in reverse chronological order from left to right, top to bottom.

To see when the post was published, simply tap on the post and view the date beneath the caption.
You should now all the user's posts should be in plain view. Using the icons just above the grid of posts, you can view the user's Reels videos and posts they've been tagged in.
Recent Follows
Viewing a list of who the user follows is easy. But seeing that list in chronological order is a little trickier.
If you tap on the number above the word "Following" at the top of their profile when using the app, a list of users will appear. However, the user listed at the top isn't necessarily the person's most recent follow.
Fortunately, Instagram can also be accessed from your computer in your browser. Tapping on the same "Followers" number on the PC will return a list of the accounts they follow.
And this list will be in the order they followed them. Therefore, their most recent follow is the account at the top of the list.
Online Status
To determine whether an Instagram friend is online, you'll need to have exchanged private messages with them on the platform. Here's what you need to do:
Tap on the paper jet symbol at the top of your Instagram home screen on the right-hand side. 

This will open your direct messages (DMs), showing you a list of the conversations you've had.

Below the search bar at the top of your DMs, you should see a string of profile pictures with tiny green dots on them. These green dots indicate that the user is currently online.

If the user you're looking for isn't online, you can always have a look at when they were last online. And this can be achieved by selecting your conversation with this user.

Check for the text below the user's name at the top of the screen. This text will tell you the last time that user was active. However, this information won't be displayed if the user has set their activity to Private. 
See The Activity Of Someone You Don't Follow
What if you need to see someone's activity on Instagram but don't follow them? For instance, their account may be private, making viewing their content a little tricky.
Or perhaps you don't want to follow them or let them know you're checking out their profile.
Parents who want to ensure their kids are safe online tend to be the ones who need this access most. And the best option for them is to utilize a social media monitoring app to keep an eye on their children.
Eyezy is one such app and the best phone monitoring app on the market, in our opinion. While using Eyezy software isn't free, the brand offers a free trial and competitive plans.
And when you discover all the fantastic features you'll have at your fingertips, you'll understand why Eyezy is worth it.
How To Use Eyezy to View Someone's Activity on Instagram
Follow these steps to set up Eyezy and start seeing someone's Instagram activity:
Create An Eyezy Account
It's best to do this via a browser on a computer. Simply go to the Eyezy website and select the "Try Now" bottom visible on the home page.
You'll need to choose a username and secure password and provide a few other details to get started. Once verified, you're all set to start using your account.
Download The Eyezy App
Now that you have an Eyezy account, you can go ahead and download the Eyezy app to your phone or tablet.
You'll find the app in both the Apple and Android app stores. Once downloaded, use the credentials you set up to log in to your account.
Set Up The Target Phone
This step is a bit more challenging as you'll need to gain access to the other person's phone.
You may be in a position to do this without too much fuss. But in some cases, you'll likely have to grab the phone when they aren't looking. 
You'll only need a minute with their phone to set things up. Simply open the app on your phone and tap on the plus sign at the top of the screen on the right.
You'll be prompted to choose between sending a link to the target phone or getting a QR code to scan with that phone.
If you send the link to the target phone, open the message and tap on the link. Once you've tapped on the link or scanned the QR code, the Eyezy app will download in the background.
Remove Traces of Your Activity
If you don't want the other person to know you've set up Eyezy on their phone, be sure to remove any history of your activity.
This includes deleting the message with the app download link in it. The Eyezy app won't appear in the user's apps list, nor will they be aware of its activity on their phone.
Monitor The Target Phone's Activity
Now you'll see exactly what the other person is doing on Instagram. And you can monitor their activity from the app on your phone or the Eyezy website on a PC.
Viewing the interface on a PC is much easier as Eyezy provides you with an impressive user-friendly dashboard.
When monitoring the user's activity on Instagram, you'll have access to the following:
Posts:

You'll see all the photos and videos the user has posted, including when they were posted.

Engagement:

Eyezy lets you see what the user likes and comments on. But you can also view comments and likes they've received.

Follows:

Not only can you view who followed them, but you'll see who they recently followed too.

Screenshots:

This phone monitoring software allows you to grab screenshots while the other person is online. This way, you're able to monitor their activity in real time.

Messages:

You'll have access to all their messages, both sent and received. Eyezy also allows you to receive a notification when the other person receives a message. And you can choose to download those messages to your PC or device if you need to. 

Screentime:

Eyezy allows you to see how much time the person has spent on Instagram daily. You'll also be able to see when they were last active and when they are online.
The above list represents only a few of Eyezy's fantastic features. With Eyezy, you can monitor what your loved one is up to on other platforms, including Facebook, Snapchat, and WhatsApp.
You can also check call logs and determine the user's location and where they've been. In fact, there's so much you can do with Eyezy to ensure your loved ones are using their devices safely and responsibly.
FAQs
How Do I Hide My Activity On Instagram?
You can make your activity private by opening the settings menu and selecting the "Activity Status" option.
Ensure that "Show Activity Status" is switched off to ensure no one can view what you've been doing on the app.
Can I Hide The Likes I've Received On My Post?
Yes. Simply tap on the three dots visible on the right side of the post. Then select the "Hide Like Count" option from the menu that appears. Now any Likes you receive on this post will be private.
Is It Possible To See The Posts I've Liked On Instagram?
Yes. You can do so by tapping on your profile and then opening the hamburger menu at the top of the screen. You'll see a "Your Activity" option.
If you tap on this, you'll be presented with options to view your past activity, including likes, comments, and more.
Conclusion
Monitoring another's activity online may seem like an invasion of privacy. But sometimes, protecting children, family, and friends is necessary.
Seeing someone's Instagram activity is easy if you follow them. If not, you'll need an excellent social media monitoring app like Eyezy to do the job.
Was this article helpful?
That's great to hear! We're glad you found the article helpful. Feel free to share it with your friends!
We're sorry to hear that! We love feedback :-) and want your input on how to make How-To Apps even better.